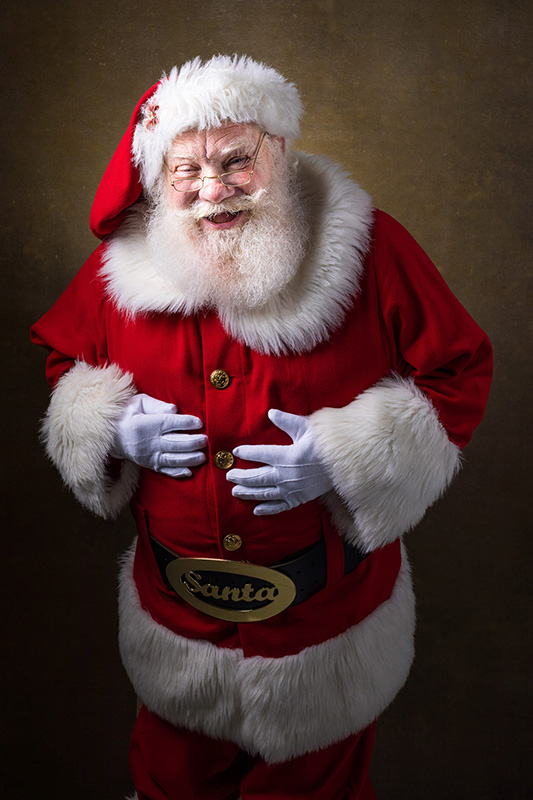 My name is Santa Von, and I am a Real Bearded Santa. I belong to and actively participate in several Santa professional groups and organizations including, Peachtree Santas, IBRBS (International Brotherhood of Real Bearded Santas), ClausNet, and the North Georgia Real Bearded Santas group. My National Beard Registry number is #7606.
I travel with an outfitted Mrs. Claus that helps me with storytelling, and we both sing as well (which she is much better at than I – HO HO HO)! I have a custom-made Coca-Cola Santa Suit from Adeles of Hollywood and a variety of other high-quality Christmas attire. I also have a bespoke Santa Chair we travel with that fits up to 3 people. Mrs. Claus and I are up-to-date with current background checks and liability insurance, available on request.
We regularly attend Santa Schools to keep current on happenings and rule changes in the Santa business. Over the years, we've engaged in various events, such as daycare Santa photoshoots and professional family portrait sittings. We've also hosted Dekalb School Christmas programs, DEFACS programs in Jasper, GA, and the Guardian Angel Network for abused Children's events.
Both retired, my Mrs. Claus and I love children and Christmas very much! We can do Santa and Mrs. Claus year-round for all sorts of events, from nursing home parties to Frozen birthday parties and Christmas in July celebrations. A few of the experiences that we book throughout the year include appearances at various women's apparel stores, quilting stores, fruit markets, local restaurants, the Strand Theater in Marietta, GA, and the Cobb Christmas For Kids event.
Of course, holiday events in December and January, along with the parades and sneak peek functions, are our most favorite times of the year. Our goal as Santa and Mrs. Claus is to spread Happiness and the joy of Believe to all.
Reviews
Christmas Party
Wonderful experience! He was very professional and everyone loved him! He interacted with the kids – told stories, sang songs, and spread some Christmas cheer. We will definitely ask them back for our Christmas party next year.
(Reviewed on December 1, 2016 on The Bash website)
Amanda H
Birthday Party (Adult)
Santa Von and Nana Sheryl were absolutely amazing. They were so responsive with all communications and so very accommodating in tailoring their visit to exactly what we needed for our event, which included children as well as a 70th birthday surprise! Their enthusiasm and joy in what they do is so apparent. I HIGHLY recommend them!!
(Reviewed on November 25, 2016 on The Bash website)
Jennifer L.
Photo Gallery